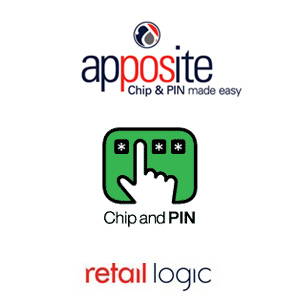 Reference Case: Retail Logic (United Kingdom)
The first country in Europe in which EMV was implemented on a broad scale is the UK. The UK have suffered from significant as well as increasing fraud, which has resulted in a timely adoption of EMV.
The U.K. banks have taken care of the replacement of the majority of stand-alone payment terminals, mostly owned by the banks themselves. Top-tier retailers have also timely replaced and adapted their infrastructure, based on a fraud-related business case and supported by their in-house IT staff. Fitting solutions for mid-tier retailers, who will have to integrate EMV in their cash register environment, have failed to appear. Therefore, this market segment has been slow to adopt EMV. Today, new solutions emerge, answering to the requirements for ease of implementation and certification, and mid-tier retailers seem to be ready for stepping up to EMV (Chip & PIN).
T-Biz has played a role in the technical and business development of one of those solutions, by identifying and connecting the rights partners with the fitting building blocks, the integration of these components and the definition and implementation of the market strategy of Apposite, as the UK mid-tier solution of partner Retail Logic has been branded. This process has left T-Biz with significant knowledge with respect to technology, security, market requirements, certification and integration and critical success factors.
For more information on the Apposite solution: Retail Logic- Apposite, Plug & Play, Pre-accredited, Chip & PIN .